Holidays Sierra Leone – Welcome to our guide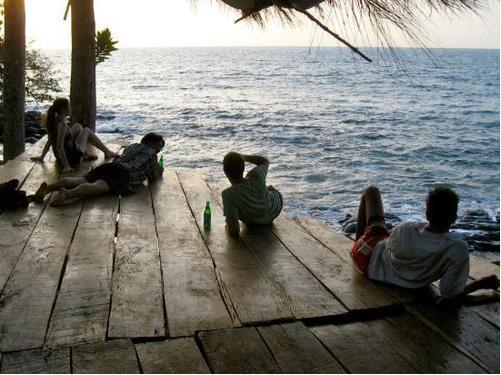 This guide aims to point to the sights, culture and activities in Sierra Leone, one of the least visited countries in West Africa. Discover the beauty of this exotic and extraordinary destination with some practical information on accommodation, guided tours, and recreation in one of the most fascinating destinations in west Africa.
There are many attractions along the coastline for the western peninsula mostly in terms of idyllic beaches.
Banana Island stands out from the main attractions in Sierra Leone due to its great beauty and history. Thick forest reaches reached the blue sea line. From a hike to the tropic forest you can jump to a scuba dive. Endless opportunities for recreation make this destination an exciting holiday packed with leisure activities. The sea off Sierra Leone offer thrilling tourist activities such as, sport fishing, snorkeling, scuba diving, free diving, scenic boat trips, excursions to more remote islands and watersports all available at their best on Banana Island. Shorter or longer treks in the well preserved forest will endorse encounters with West African wild life. Banana Island also illustrates the past of the colonial times and the slave trade with the historical sites of that time and can provide a glimpse of the past of Sierra Leone.
---
Apart from Banana Island this guide will provide practical information on other tourist attractions in Sierra Leone such us the Lakka beach, River N 2, Bureh Beach, Turtle Islands, Tokeh, Sussex, Gola Forest Reserve, Tacugama Chimpanzee sanctuary, Bunce Island, all of which will add to a colorful and intriguing holidays.
How often does Sierra Leone come to mind when one thinks of holidays? For all the wrong reasons, not often at all. The truth is that a holiday in Sierra Leone will positively surprise the one who dares. A stunning country with unspoiled beaches, welcoming people, exciting tourist activities, delightful beach resorts and rewarding encounters with locals place Sierra Leone in the top choice for holidays, vacation, or traveling.