Holidays Sierra Leone – Activities: Guided forest walks and bird watching
---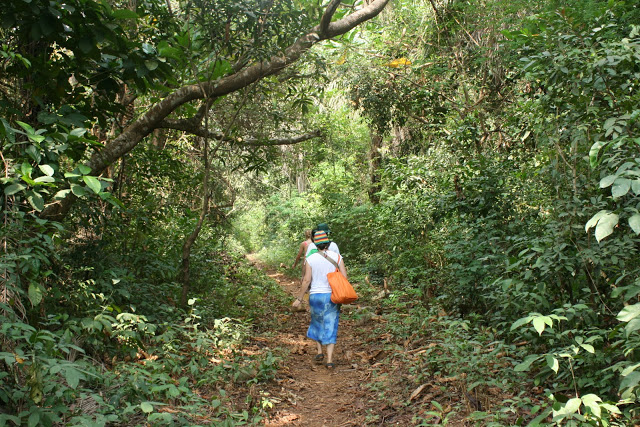 Sierra Leone offers ample opportunities for recreation among the flora and fauna of its dense tropical forests.  The Gola National Reserve and Mt Bintumani are rewarding destinations with trails varying in length and difficulty. Getting to these destinations is a challenge in itself and the lack of sophisticated infrastructure nearby make both choices preferable to adventurous trekkers and bird-watchers.
The forest of Banana Island is intact and although it does not hold a great variety of mammals it makes up for it in birds. The rare Picathartes Gymnocephalus and the endangered Rufous Fishing-owl have been spotted on the island. The knowledgeable and experienced guide Kenneth Gbengba can lead the walks in all bird watching destinations in Sierra Leone.
However wondering the forest of Banana Island without a guide is also possible and at time a fulfilling experience.
---